The void we leave:
How does it feel to get older?
What does it mean to feel completely lonely? 
How does it feel when the body betrays you?
What will be left after I leave this world?
"The Void We Leave" is an ongoing personal project in which I was trying to use the photographic medium to confront my greatest fear—fear of Aging.
In 2014, a chance encounter led me to meet the members of an aging community living in a crumbly apartment
complex in the town of Cienfuegos, in central Cuba. Although approximately sixty years of age separate us,
we created a bond, and I have returned to visit them few times each year. I helped carry their groceries, we watched telenovelas together, and mainly, despite a language barrier, we talked. We spoke about our mutual fears.
As Delphin (seen in picture 3) once told me:
"There is no more time for dreams to fulfill, places to visit. Soon I will leave.
Leaving behind only the void between the walls."
As time passed, I returned to find empty apartments. Some of my friends left this world, leaving behind
only a few personal objects and the walls of their rooms. Those walls witnessed an entire life:
relationships, family and birthdays. Joy and sadness. Now, they remain solitary with a void between them.
Soon, the government will lodge new tenants in the empty apartments. Personal objects will
be replaced, and the walls will be painted in new colors as new life begins. However,
eventually, over time, they too will become another layer of peeling paint on the wall.
Today, I understand more clearly the urge I had to take their portraits in the first place. I was hoping that the camera, with its remarkable ability to freeze time, would be able to help me remember them. Eventually,
I too will become a layer of a peeling paint.
—Oded Wagenstein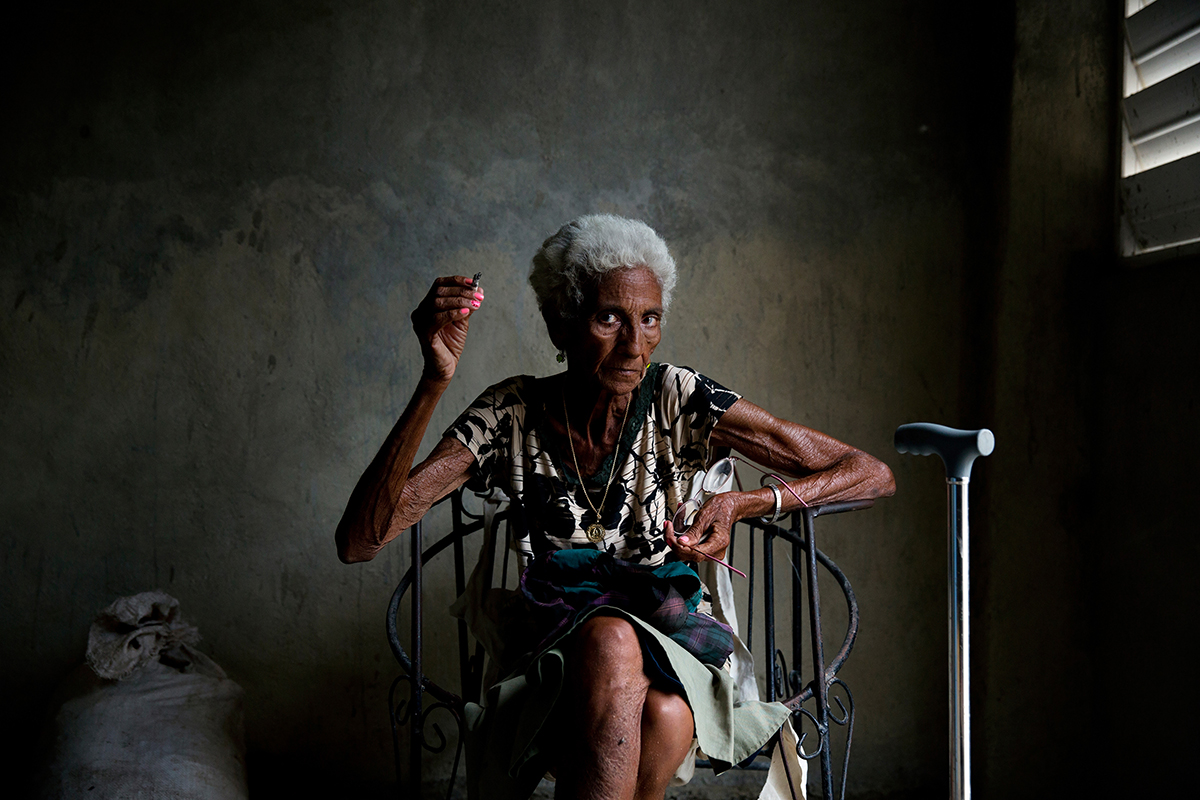 Leonada Gelato Machena in her one-room apartment. December 2015, Cienfuegos, Cuba. Leonada shared with me that she loved sitting with friends in the local park, but now, as some of them are already gone, she'd rather stay in the house. She keeps saying that "getting older" does not fit her character at all. © Oded Wagenstein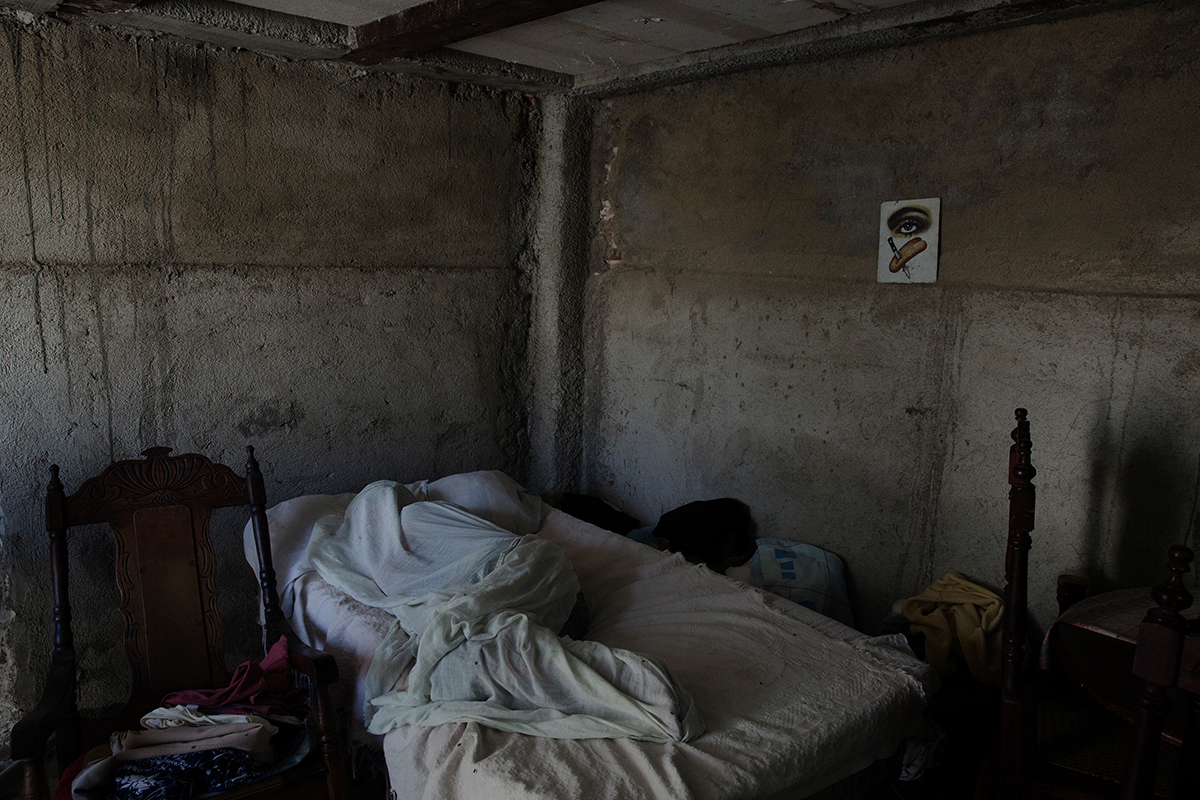 Moria Antonia Gomez in her apartment. February 2016, Cienfuegos, Cuba. © Oded Wagenstein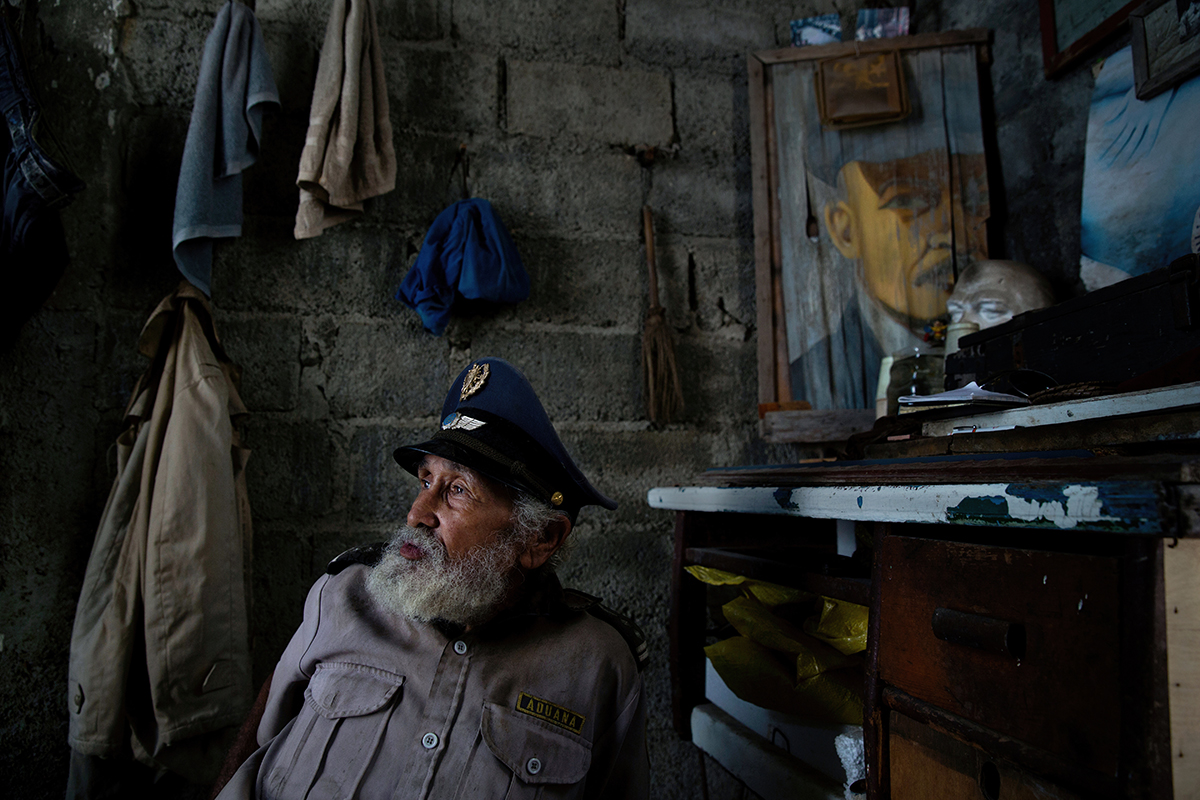 Delphin Fernadez, in his small hut, surrounded by images of Lenin and studies of Marx. March 2015, Cienfuegos, Cuba. Although he retired a long time ago, Delphin made sure to wear his uniform from work at the customs on a daily basis and surrounded himself with old items of socialism. People in the community (who refer to him as "Capitan") provide him with food or soap, and in return, he shared stories about the times when "even the wars were better." In December 2016, he suffered a stroke and passed away. © Oded Wagenstein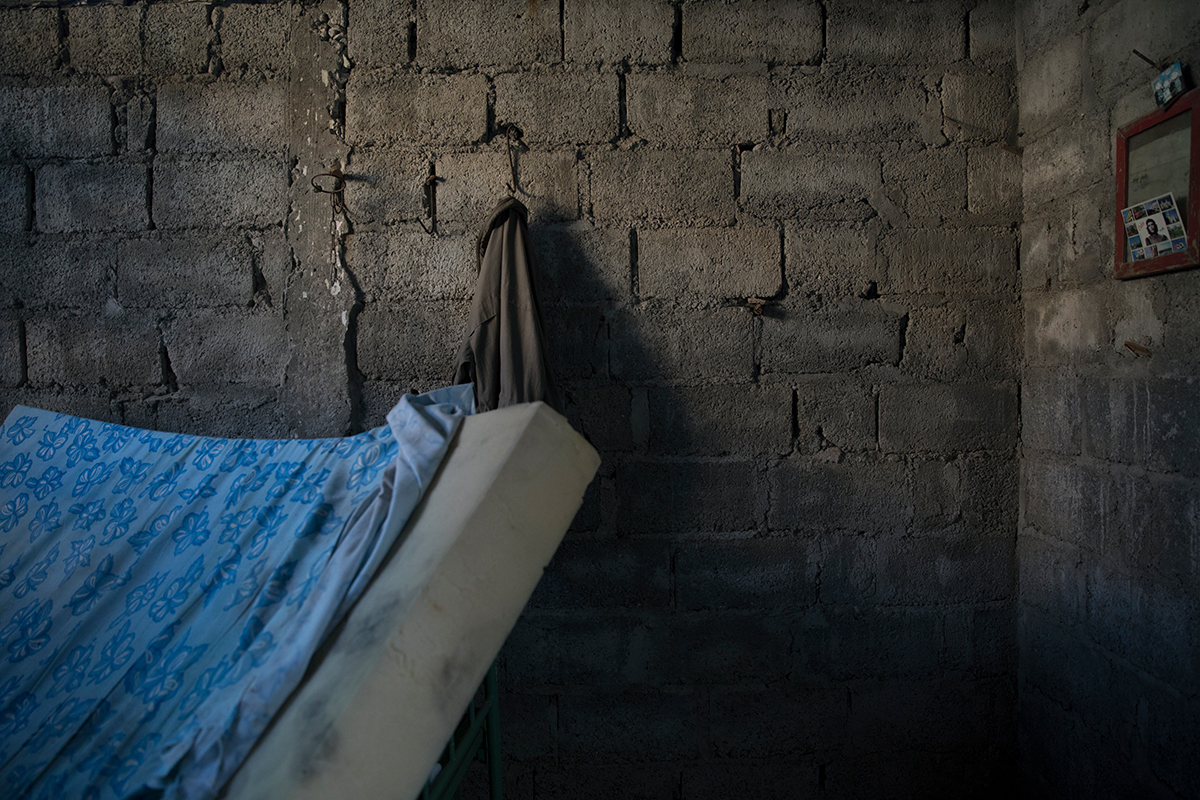 Delphin Fernadez's hut as it was photographed two weeks after he passed away, with his mattress and coat. January 2017, Cienfuegos, Cuba. © Oded Wagenstein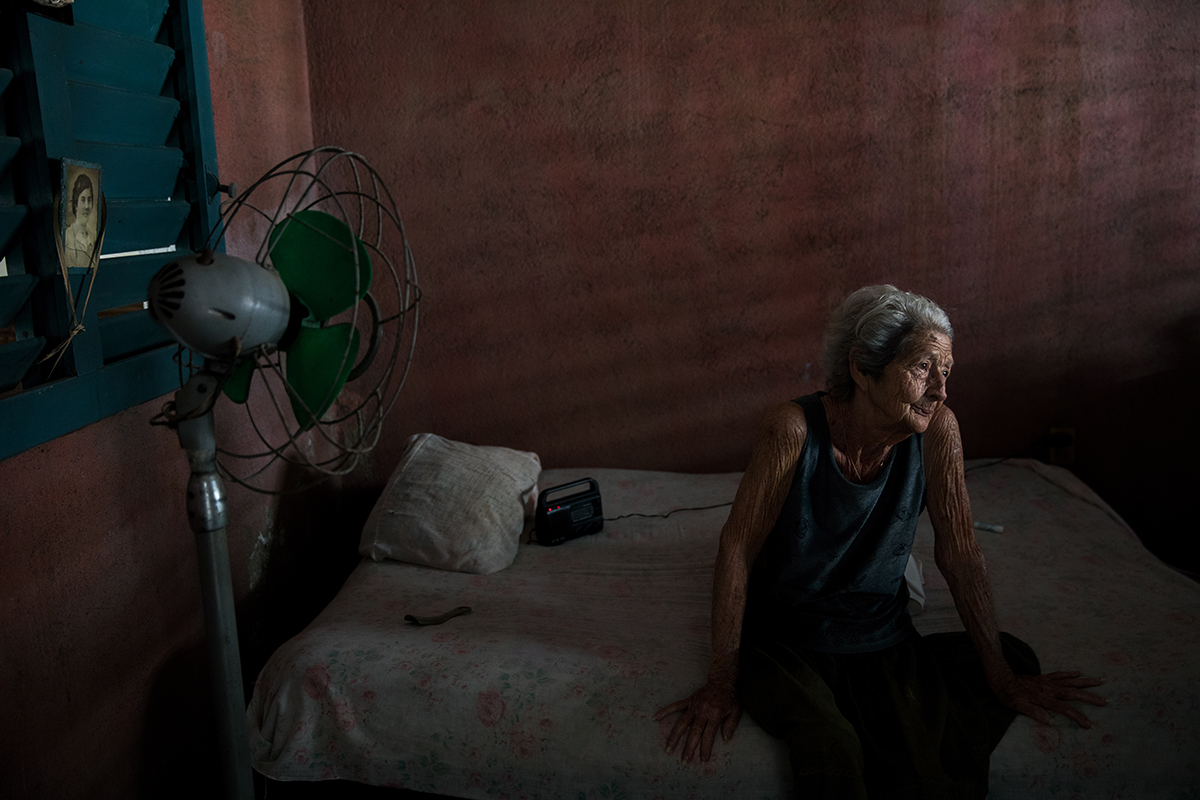 Tereza Boniza in her house. December 2016, Cienfuegos, Cuba. On the wall (left) a picture of her mother when she was young. "I think that staying optimistic is good for you as you get older," she told me, as if she felt the need to encourage me. "But lately, I find that difficult." © Oded Wagenstein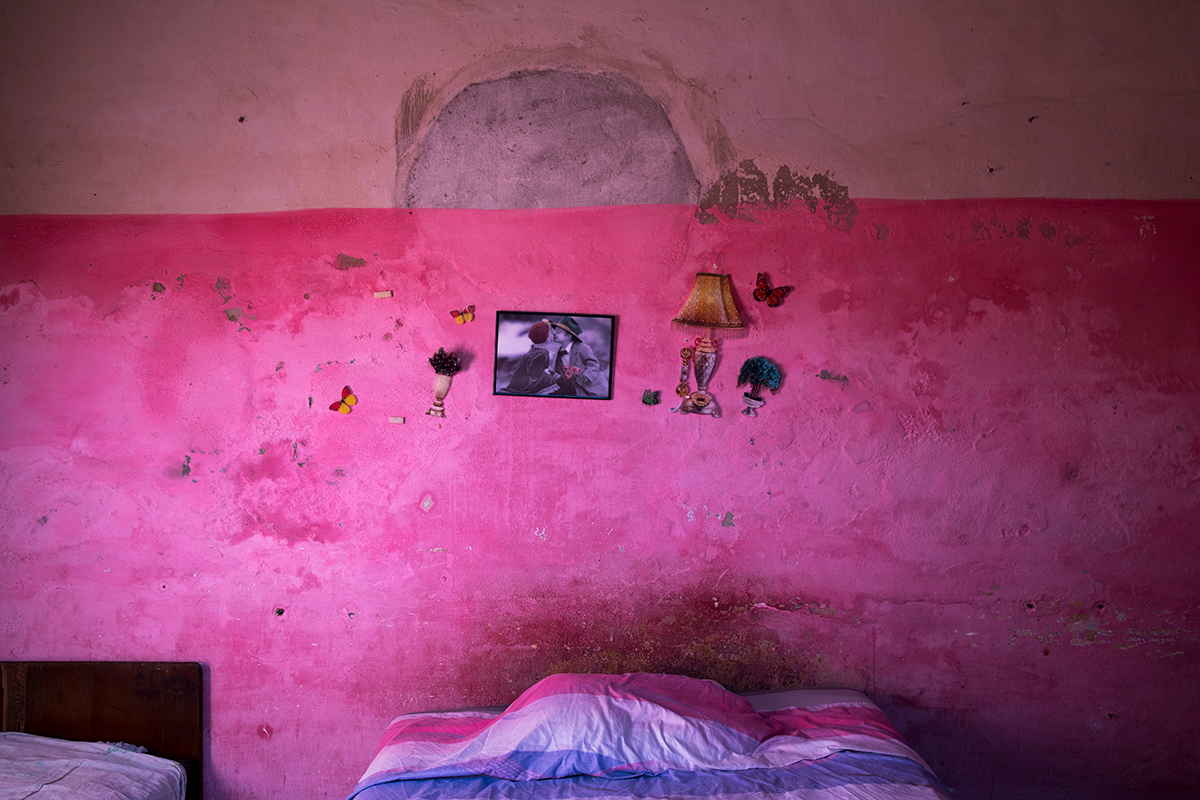 Colorful objects pasted on a wall in the elderly community one-room apartment. December 2016, Cienfuegos, Cuba. When a tenant dies, the local government houses another tenant in the apartment and paints over the walls. © Oded Wagenstein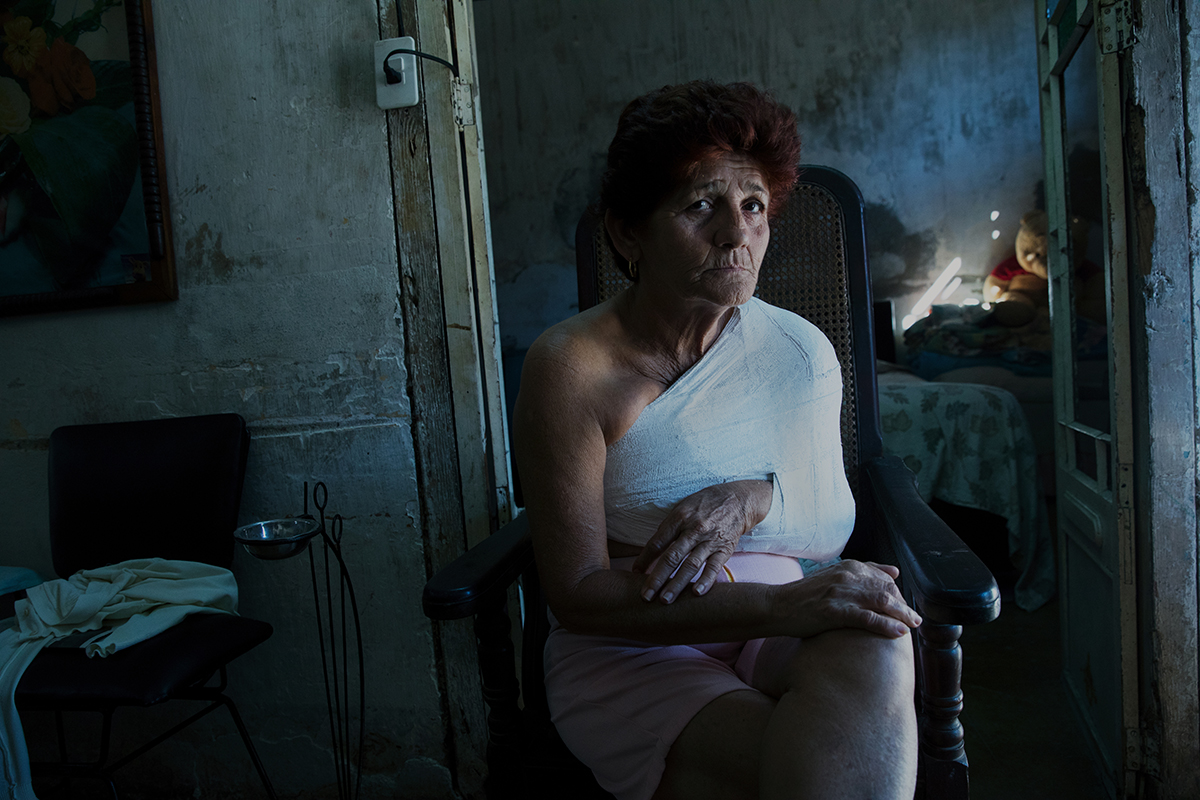 Ilama Bural Morachon, in her house. December 2016, Cienfuegos, Cuba. After she slipped and broke her arm and shoulder, she must have assistance for almost everyday action. © Oded Wagenstein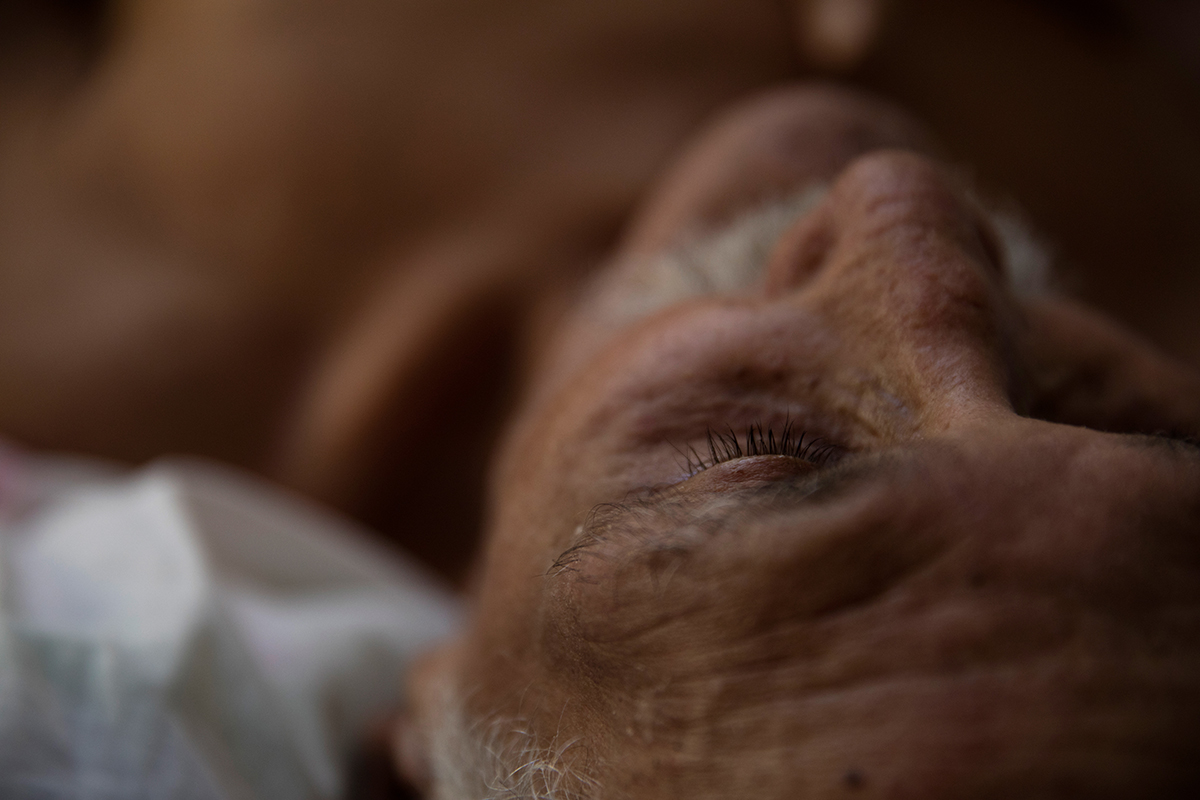 Delphin Fernadez in a deep sleep in his hut, few days before he passed away. December 2016, Cienfuegos, Cuba.

Michael Reynaldo in his one room apartment. November 2014, Cienfuegos, Cuba. He urged me to take his portrait in his chair (this was the first portrait I took in this community) and a few months later, he passed away, and I never saw him again. © Oded Wagenstein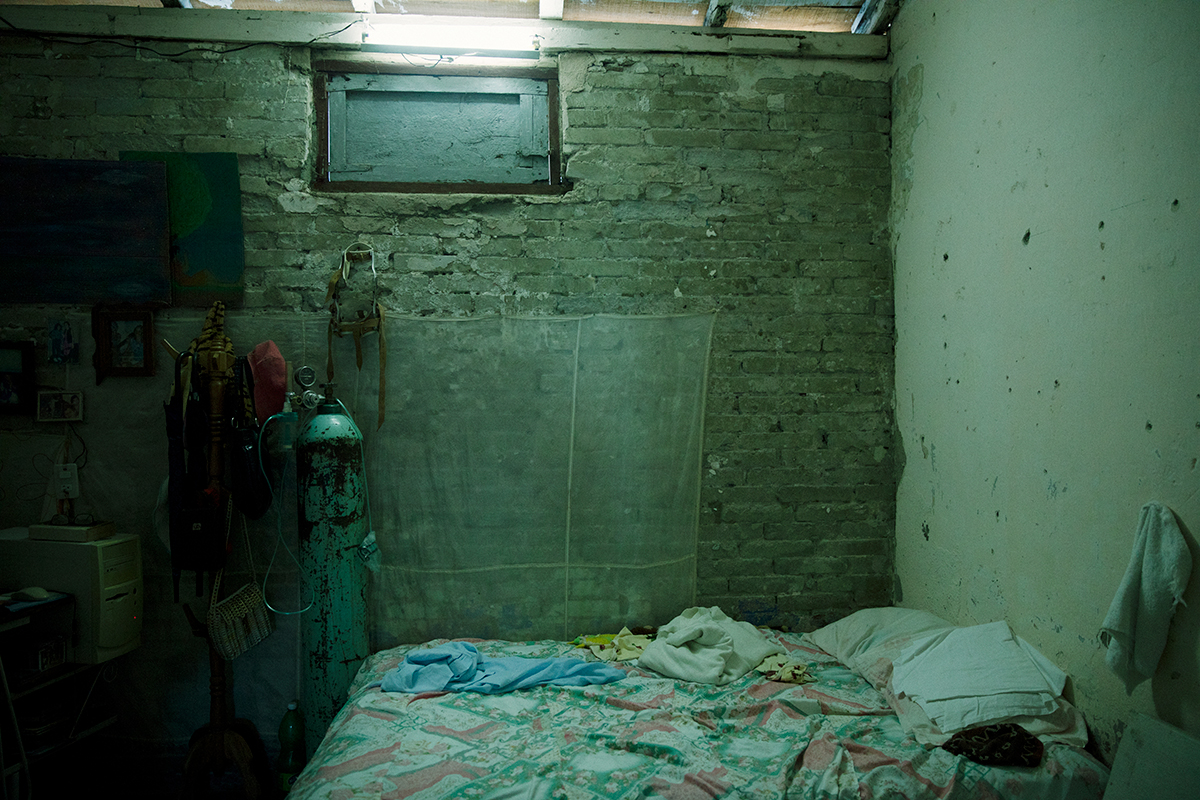 Balloon and oxygen mask in a one-room apartment in the community's complex. January 2017, Cienfuegos, Cuba. © Oded Wagenstein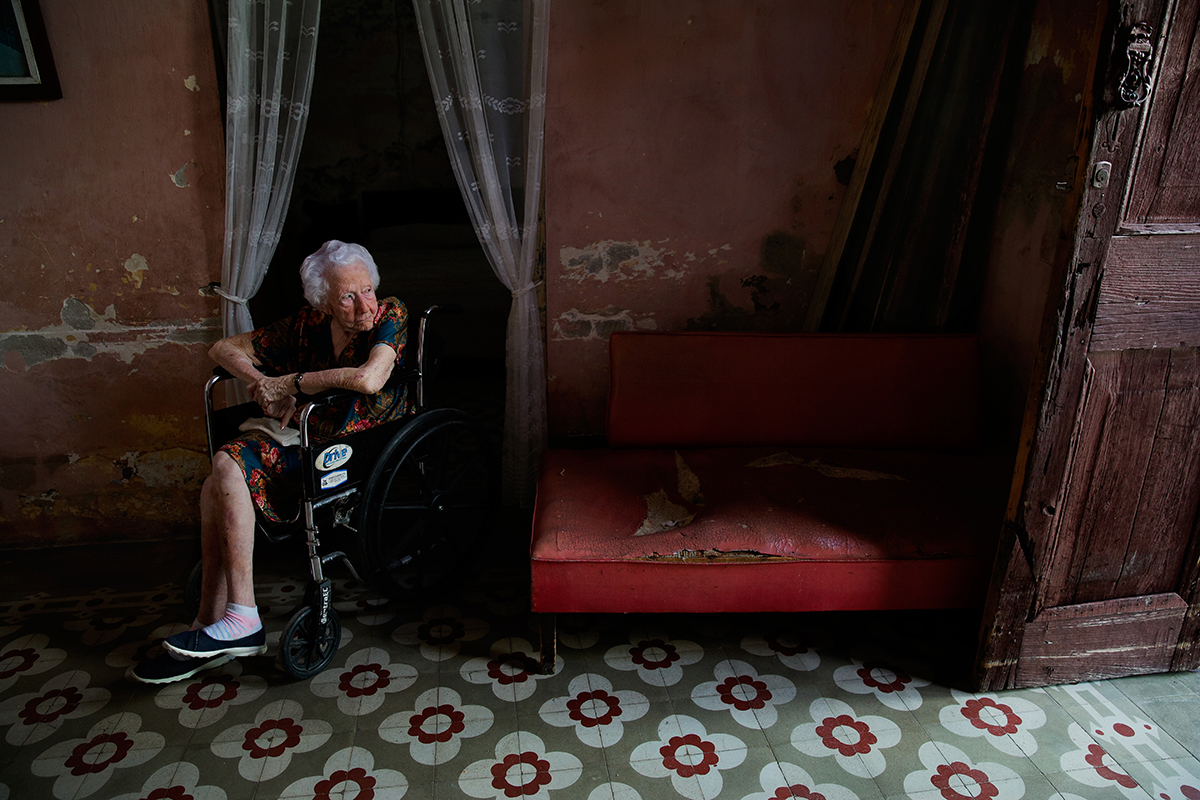 Onelia Katyo, watching the street through her apartment's door. March 2015, Cienfuegos, Cuba. With almost no light or air conditioning, most doors in the small community remain open throughout the day, and anyone is passing by Onelia's door is her potential friend: a passing neighbor, children on their way to nearby school, even a stray cat. Since 2014, we met seven times, and I never saw her without a flowered dress. She said that flowers make her feel happy. © Oded Wagenstein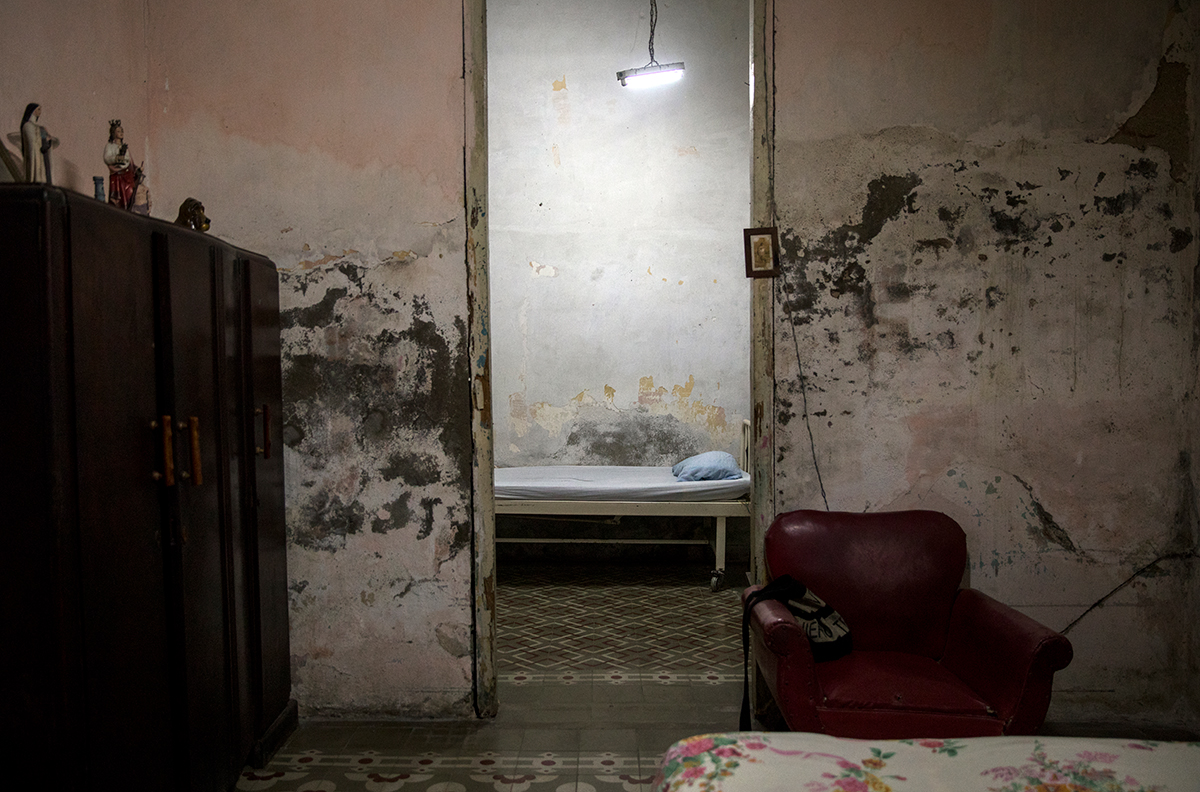 An empty bed of a deceased tenant. December 2016, Cienfuegos, Cuba. Most of the community's elders are living alone. When they pass away in their houses, they are usually are by themselves. © Oded Wagenstein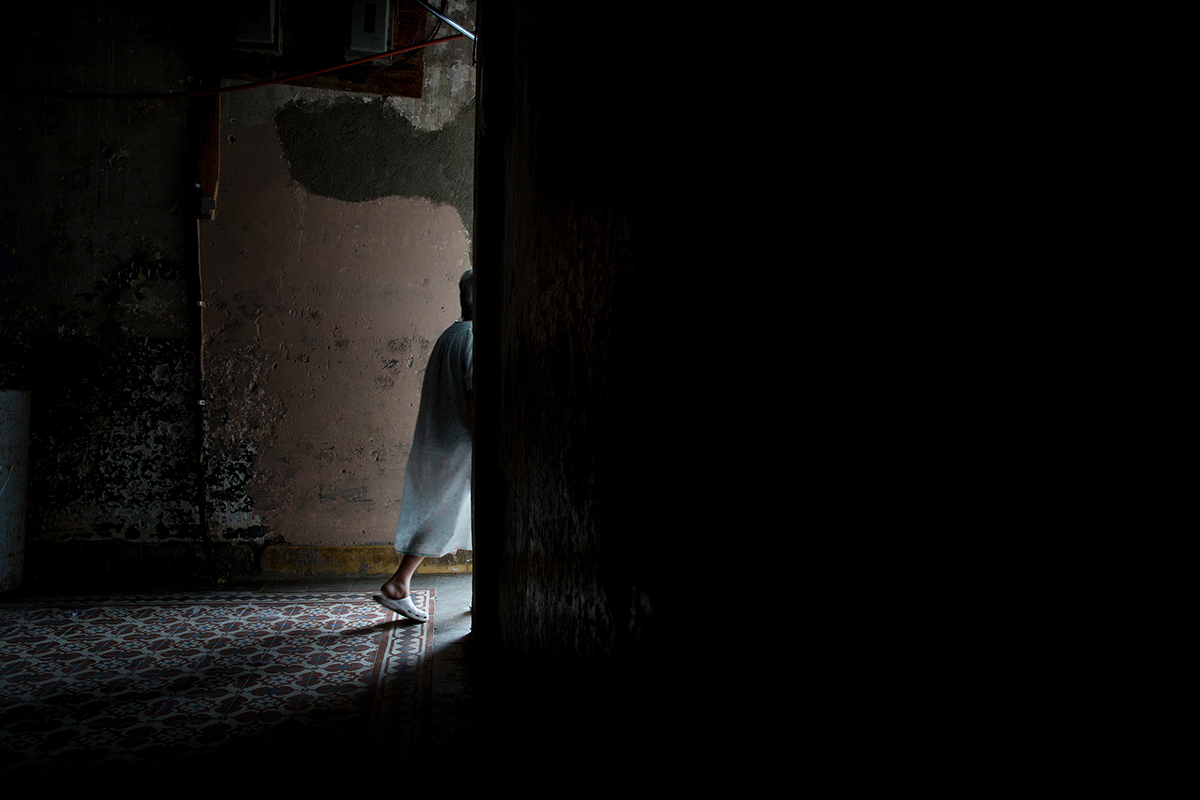 A resident walking down the corridor of the seniors' apartment complex. December 2016, Cienfuegos, Cuba. © Oded Wagenstein